Product Description
1.Material: AISI302, 304,316,316L,310S,410,430,904L,2205,2507,etc
2.Wire Diameter: 0.015-2.8mm
3.Mesh count:
Plain weave can be woven up to 400 mesh.
Twill weave can be woven from 400 to 635mesh.
Dutch weave can be woven up to 3500mesh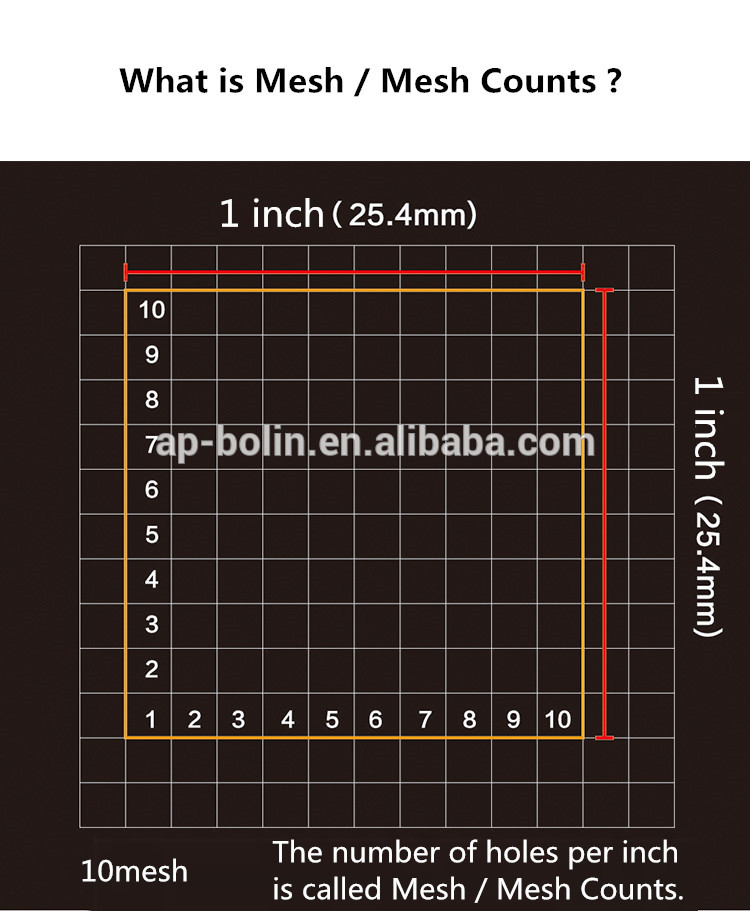 4.Weave pattern: Plain Weave ,Twill Weave,Dutch Weave,etc.

5.Features:
Corrosion resistance.

Anti-acid and alkali

Anti-high temperture.

Good filter performance.

Long using life
6.Application:
In acid, alkali environment conditions sieving and filtering.

Petroleum industry as mud mesh,.

Chemical fiber industry as screen mesh.

Plating industry as acid cleaning mesh.
Stainless Steel Wire Mesh

Mesh/inch

Wire Diameter
(mm)

Aperture
(mm)

Mesh/inch

Wire diameter
(mm)

Aperture
(mm)

2mesh

1.80

10.90

60mesh

0.15

0.273

3mesh

1.60

6.866

70mesh

0.14

0.223

4mesh

1.20

5.15

80mesh

0.12

0.198

5mesh

0.91

4.17

90mesh

0.11

0.172

6mesh

0.80

3.433

100mesh

0.10

0.154

8mesh

0.60

2.575

120mesh

0.08

0.132

10mesh

0.55

1.990

140mesh

0.07

0.111

12mesh

0.50

1.616

150mesh

0.065

0.104

14mesh

0.45

1.362

160mesh

0.065

0.094

16mesh

0.40

1.188

180mesh

0.053

0.088

18mesh

0.35

1.060

200mesh

0.053

0.074

20mesh

0.30

0.970

250mesh

0.04

0.061

26mesh

0.28

0.696

300mesh

0.035

0.049

30mesh

0.25

0.596

325mesh

0.03

0.048

40mesh

0.21

0.425

350mesh

0.03

0.042

50mesh

0.19

0.318

400mesh

0.025

0.0385

Width of Stainless Steel Wire Mesh: 0.6m-8m
a. Fine mesh(>80 mesh):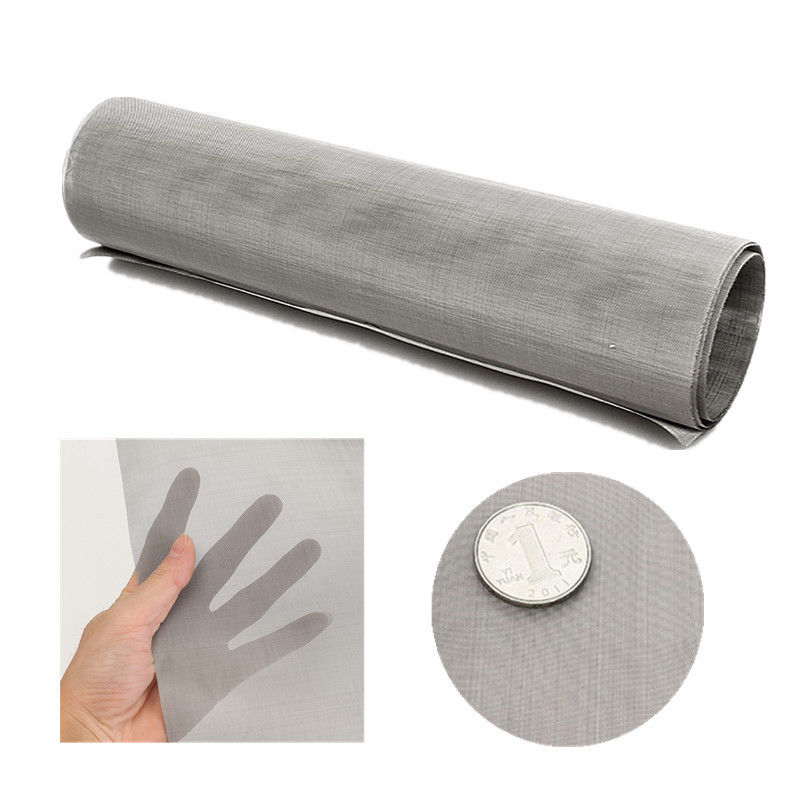 b.Coarse Mesh(<80 mesh):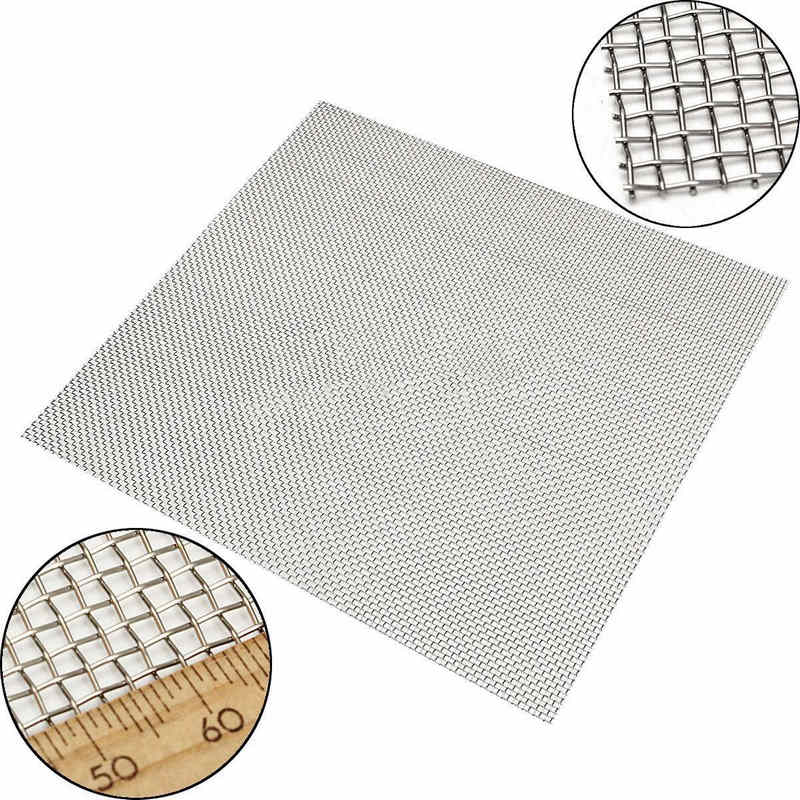 3. Comparison for different mesh counts and coins